Product Details of Multi Tier Rack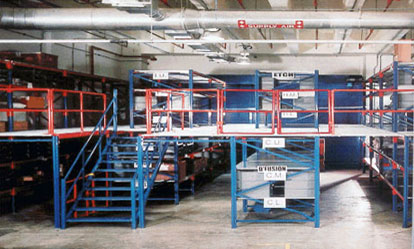 Model:
Product Name: Multi Tier Rack
Description:
Constructed and designed using Metalock racking components, Multi tier Racking system is the solution for storage of small to medium parts. The racking system maximizes the headroom available in a warehouse, thereby creating more storage space. Access to the platform levels are via structural steel staircase. All exposed edges are installed with tubular steel handrails and kick plates.
If required, loading gates are provided for loading and picking of pallets on and from the platform. Depending on the requirements, plywood or steel or mesh grating can be used as floor decking material. Supporting the floor are steel joists or profiles designed to take the loads.